Great Lake Trail Mon-tiny 54km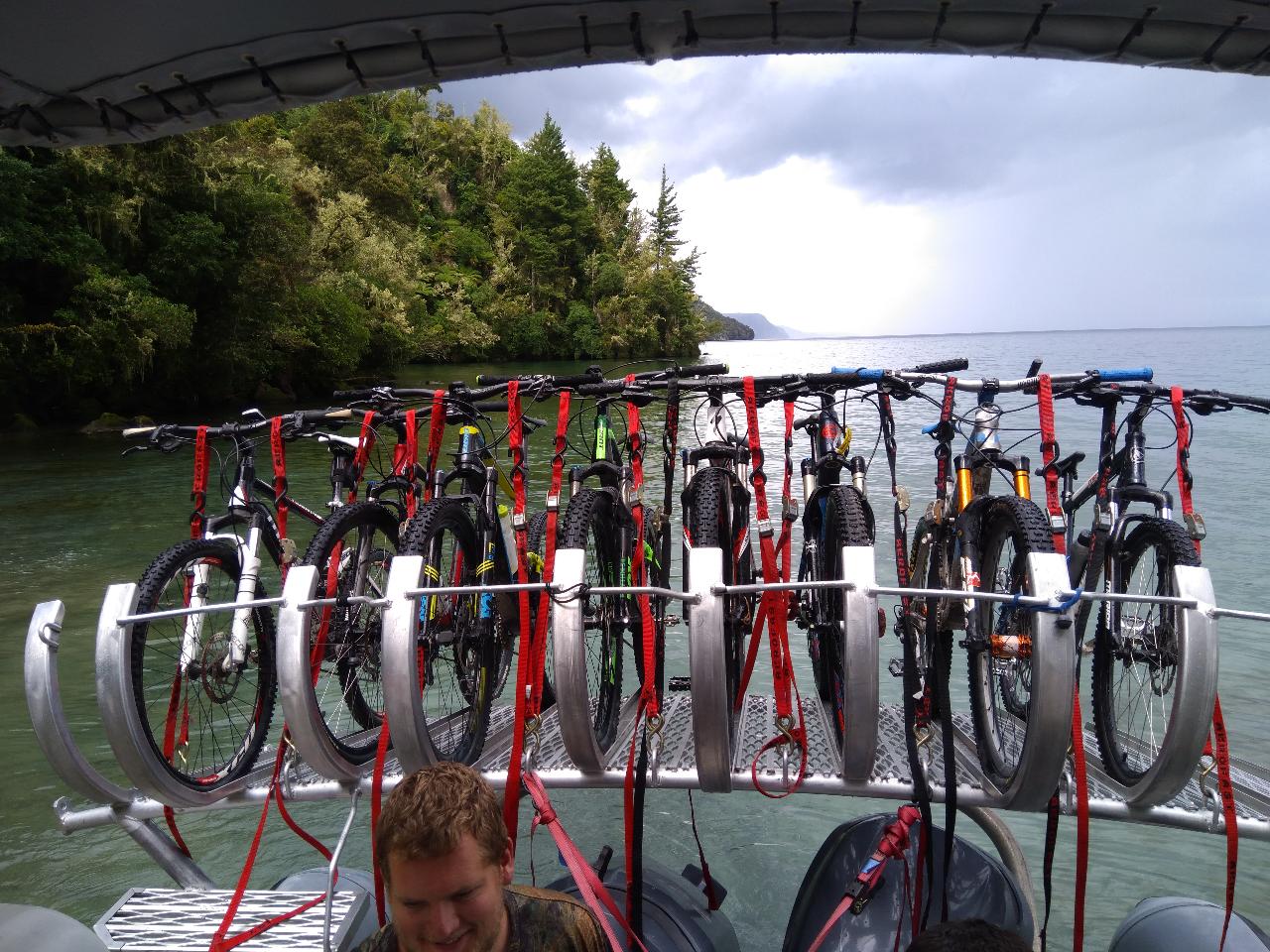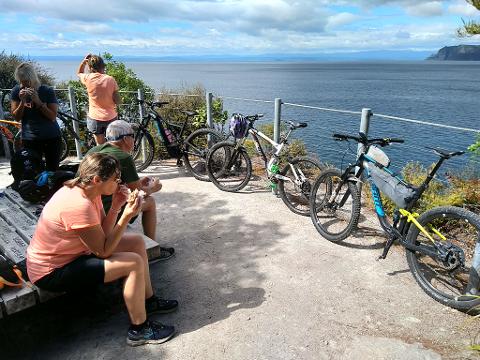 Duration: 5 Hours (approx.)
Location: Kinloch
Product code: GLTMon-tiny
This is a great option for those that are reasonably fit and what a bit of a challenge and also only have one day to ride most of the Great Lake trail. If you have more time we suggest riding the trail over 2 or 3 days....
If you require bike hire we can meet you at the pick up location with the bikes. If you are a group we may be able to offer pick up from your accommodation however in summer this is less available...
From your pick up location (normally Whakaipo bay) We transfer you to Waihaha bridge the start of the Waihaha section, Towering volcanic rock cliffs, spectacular views and a waterfall hidden deep in the Waihaha Valley are highlights of the Waihaha section. You then ride 31km to the lake where the boat shuttle will pick you up at the pre determined time to transfer you and your bike to Kinloch.
In Kinloch you can refuel before crossing the marina archway bridge and heading onto the W2k trail and optional 10km head land loop.
The trail has been built with flowing corners and fun downhills, and some short switchback climbs to keep you honest! Highlights include the Waihaha waterfall, stunning lake views, echo rock and of course the scenic transfer on Great Lake Taupo back to Kinloch at the end of the stunning first section ride. Kinloch has the Tipsy trout and corner dairy for food and coffee.. The W2K starts with a bit of a long climb but you are rewarded with great views of Kinloch and the lake when on the optional 10km head land loop......
This is a big day and you must be fit!
Add BIKE HIRE - Full suspension $105
E-Bike Hard tail $115
E-Bike Full suspension $135
This is a Grade 3 trail and is suitable for bikers with previous trail riding experience.
Guide available on request.

You will receive more trail info via email at the time of booking.