Taupo's Best 1-day All inclusive MTB Package (Waihaha Great Lake Trails)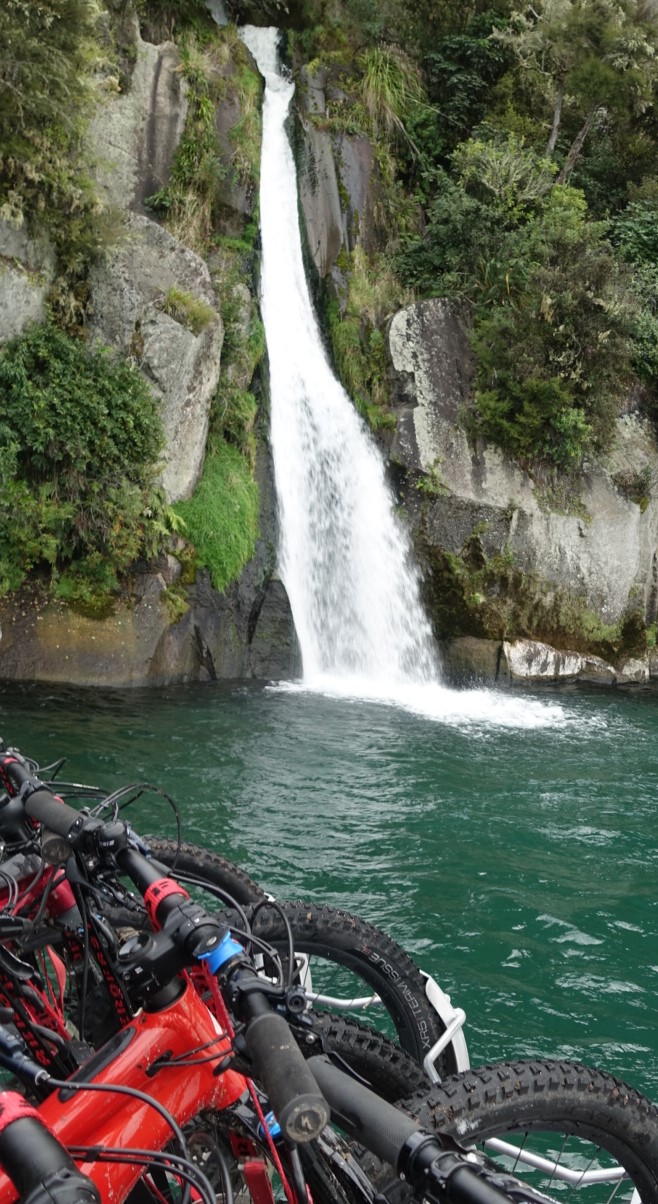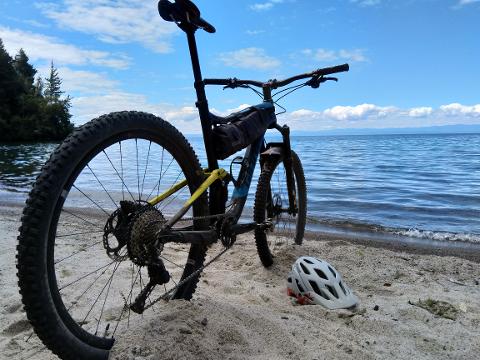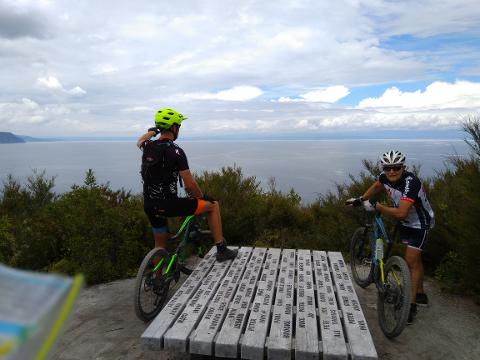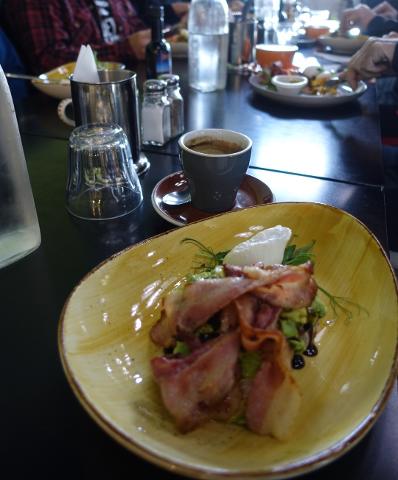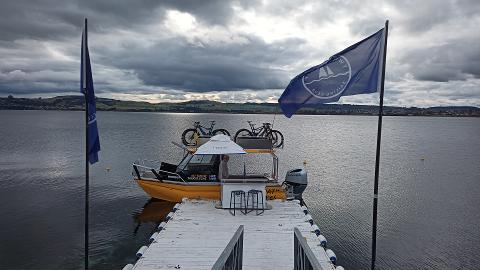 Duration: 8 Hours (approx.)
Location: Taupo
Product code: Best mtb package
Mid week exclusive deal: Receive a voucher to Relax at Wairakei terraces for a recovery soak in a geothermal and mineral hot pool.
This Epic Taupo day starts with an outstanding breakfast deliciously prepared by one of Taupo's top cafe's "body fuel". your caffeine levels will be topped up (if required) and then we will be transferred to the Western side of Great lake Taupō. Keep an eye out on the way for signs of the geothermal activity throughout the area! After approximately 50 minutes we will arrive at Waihaha bridge, the trail head for the Great lake trails' crown jewel, The Waihaha-Waihora section, 31km of grade 3 purpose built single track. You will be treated to epic riding, waterfalls, lake views, cliffs, valleys, forestry and of course remember you are riding on the rim of one of the worlds super volcanoes. After the trail ride and provided packed lunch we will arrive at the lakes edge of Taupo Nui a Tia (Great lake Taupo). Its time to load the bikes onto our water transport, provided by Taxi cat adventures, you will now get to experience the size and sights of Great lake Taupo's western bays, feel the mist from waterfalls cascading into the lake, enjoy a cold beverage and if it suits a swim in the crystal clear water! Once you have had your fill of the Western bay it will be time to head towards the Town of Taupo and the 2 mile bay sailing center where you'll share pizza, and Peroni and talk about the thrills and hopefully no spills. Taxi cat adventures will take you right to the entrance of the 2 mile bay sailing club where cold beverages and hot pizza await!
Inclusions - Breakfast, Packed lunch and pizza and a beer at the sailing club. All transfers from Taupo by road shuttle and return via the lake with Taxi cat adventures. This trip includes a guide and PLB beacon to ensure your safety and so that you do not miss any of the spectacular views, western bay waterfalls and optional swim, refreshment onboard the Taxi cat and priceless memories. You will also receive a small video of where you have been with your trip photos included.
Not included - Bike hire add $105 for a full suspension Scott genius or $115 hard tail Electric Mountain Bike, $135 for a full sus e bike.
We can pick you up from your accommodation in the morning or meet you at the Taupo marina where there is all day free parking. Return transfer to your accommodation after 2 mile bay sailing center is also available on request.
This is a Grade 3 trail and is suitable for bikers with some previous trail riding experience.